This update has been released, but as 1.4.3.1
With the release of version 1.4.3 coming very soon, it's time to get started on a changelog for the new version.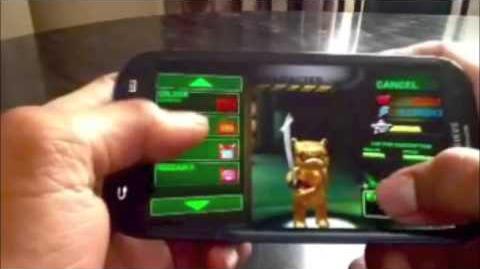 While
1.4.2
only had one main feature in the release of
Shortest Parsec
, this new 1.4.3 update will be featuring a lot more new stuff.
Now, let's take a look at what 1.4.3 contains so far...
A look inside... The Marecraft Carrier!
We have yet another brand new map coming up already. Its name is Marecraft. The Marecraft map is a resuscitation of the Marecraft Carrier from Battle Bears: Zombies - the original Battle Bears game. In Zombies, the player has to shoot down the mighty Marecraft Carrier, which works as a boss in the game. While shooting the carrier, the player also have to shoot flying mares flying towards you to avoid taking damage.
The new stage in Royale takes place inside the Marecraft carrier. This section will be updated as soon as new information about the stage surfaces.
Here there's a short video about Marecraft Arena: [1]
New weapons and glowing stuff
List of new weapons
They don't call it a weapon update for nothing. 4 of the 7 currently available classes will receive new weapons. Once we're allowed to, we'll be posting pictures of them. Here's the full list of new weapons to come:
New visual effects
Some of the curernt weapons will also receive new sparkling visual effects. These are the following:
| Class: | Weapon: | Description |
| --- | --- | --- |
| Soldier | O.C.O. Gauntlet | Blue electric lightning effects around the entire glove. |
| Soldier | Kumakiri | Shining effect at the top edge of the Kumakiri. |
| Heavy | Plasma Orb | A pulsing, glowing sphere surronding the Plasma orb, alternating between a blue and purple hue. |
| Demo | Light Matter | Blue pulsing light emitting from the spinning barrel run.  |
| Demo | Dark Matter | Purple pulsing light emitting from the spinning barrel run. |
As soon as we're allowed to, we'll be posting pictures and videos of these new effects. The article images may be upgraded to animated gifs instead of simple still images.
Weapon Balancing
Section reserved for inevitable weapon balancing data...
Bug fixes
Fixed a glitch that allowed the use of Equipment +4 setups.
References
Section reserved for reference list...