Battle Bears Zero



Version

1.1

Release Date

October 26th 2012

Takedown date

TBA

Re-release date

Friday 8 October

Price

$0,99

Seller

SKYVU PICTURES Inc.
Wil's adventure continues in Battle Bears Zero, a full story with exciting cutscenes that explains events which happen between Battle Bears -1 and Battle Bears: Zombies.
Battle Bears Zero (or Battle Bears 0: Wil's Finest Hour) is the latest game in the Battle Bears Series. Battle Bears Zero has a similar play style to Battle Bears: Zombies, but has much more content including jumping from point to point throughout the level, more level variations, an arcade mode, multiplayer online mode, and a currency system (Gas and Joules). In terms of the storyline, it is the prequel to Battle Bears: Zombies and the sequel to Battle Bears -1. Unlike the last game, ABBi (Artifical Battle Bears Intelligence) was rebooted and is now an important character that helps Wil throughout the game, and does not want to kill Wil anymore.
Currency and shop
In this game, there is a currency system similar to the one in Battle Bears Gold using Joules and Gas.
Joules are used to buy/upgrade weapons to use in arcade, while Gas is for buying upgrades and turning into joules. Unlike in BBG, however, the player can actually earn Gas by playing the game, rather than buying it or completing offers.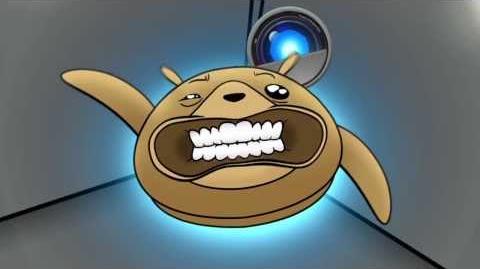 Characters
Weapons
Gallery
Updates
For the updates for all Battle Bears games,see Updates
| Version | Update Description | Date |
| --- | --- | --- |
| 1.0 | Battle Bears Zero | October 26th. 2012 |
| | | |
Community content is available under
CC-BY-SA
unless otherwise noted.