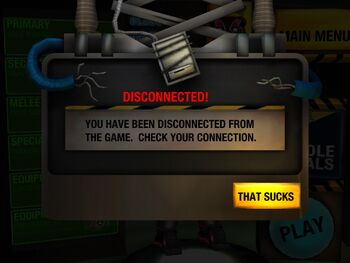 You can get disconnected during a match in Battle Bears Gold if:
Your Internet connection is lost.
You have locked your iOS device.
You quit the game by pressing the home button and re-log in.
When someone has been disconnected from a match they will not disappear immediately. To other players the disconnected battler will just be an idle character that seems to be invincible and doesn't die, but without the Shields surrounding the player. After a few seconds, the character should vanish and gameplay will not be at all different other than there is one less player in the match. This also applies when someone manually leaves the match. Additionally, there are ways to see if disconnection lies ahead. If other players are just standing there, that means that the player may be about to disconnected, though this can ocassionally be lag induced.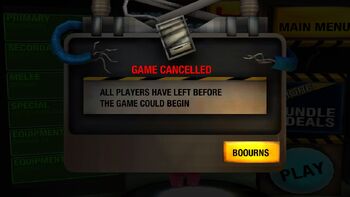 There is also a way to get disconnected even before the match begins. In very rare cases, if only one player is able to connect to the server at the beginning of the match and the other 7 cannot, the match will be cancelled and the lone player returned to the Gear Up menu with a special "Game Cancelled" screen. In Private Match Lobbies, this can be done by tapping the "Leave" button in the team list at the same time