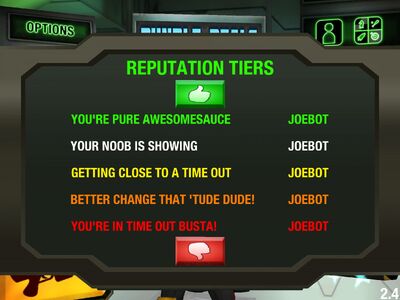 The Reputation System is a feature in Battle Bears Gold that determines an account's in-game status. It was first introduced in v2.4 primarily in an effort to effectively deal with an increasing number of hackers in the game. Only players with SkyVu network accounts are able to rate others.
Mechanism
Players with green names have a good reputation.
Players with white names are neutral.
Players with yellow names are starting to get a bad reputation.
Players with orange names have a slightly bad reputation.
Players with red names have a bad reputation.
An account's reputation is determined by player votes. After a game, players can choose the reputation of others for actions like: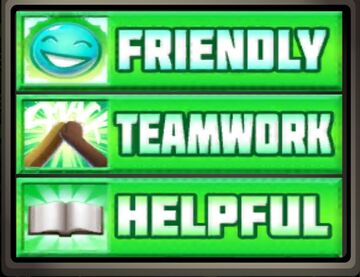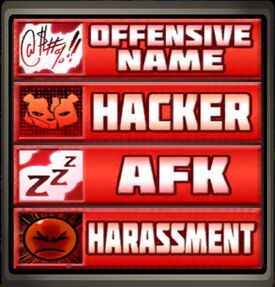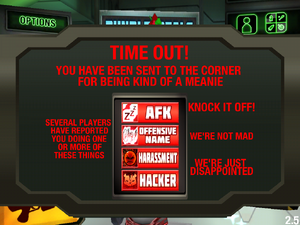 Prolonged bad reputation will result in a "time-out" (which means an account cannot be used to play) for a certain amount of time. A "time-out" is basically just a ban. Whenever an account reaches a certain threshold of good rating, they will be awarded with 3 Gas. If they manage to keep the good rating up, 3 Gas will be awarded each week.
Durations of Timeouts.
1 hour
6 hours
1 day
1 week