S'no Matter



Class

Type

Primary - Explosives

Level Required

15

Price

70 Gas

Explosives

35-50

Area of Effect

Max Dmg 150.0, Min Dmg 275.0

Rate of Fire

2.3 seconds

Ammo

2

Reload

4.7 seconds

Freeze Duration

1.5 seconds

Projectile speed

625 u/s

Stat Modifiers

-10% Movement Speed

See: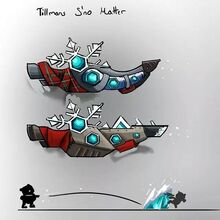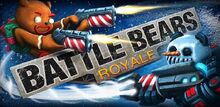 S'no matter is a primary weapon for the Demo in Battle Bears Gold, being released in the v2.15
It S'no Matter how fast you can move, I can just freeze you!
~Official Battle Bears Gold description
Usage
This weapon, when shot, fires a slow moving gray projectile at a straight trajectory. The projectile explodes on contact with any surface, players included. The explosion freezes anyone in the blast radius for 1.5 seconds, leaving them unable to move or rotate the camera. If someone is reloading and gets hit by one of the projectiles, the reload will be restarted after the user is able to move again. Due to the low overall DPS it is more of a support-style weapon compared to the previous two matter weapons and pairs well with a secondary that can do quick damage like Rocket Propelled Lance.
Equipment
The following Equipment affects the S'no Matter:
Trivia
It is one of four weapons in BBG that has punctuation in its name, the other three being the Double Rainbow!, Mamba's Boy , Brr-Ram-Ewe and Super Size Me!
This weapon also freezes your teammates. It is unknown whether this is intentional.
May be a play on words for "It's no matter"