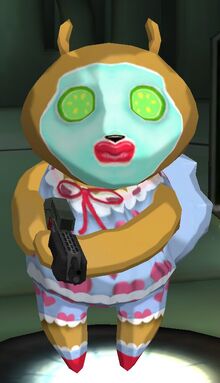 Sleepover is a skin for Chub Scout in Battle Bears Gold.It has a level 10 lock and costs 250,000 Joules.

Wil is very serious with his sleepovers, you don't want to wake him up and rustle his jammies.
~Official Battle Bears Gold description
Trivia
The words "rustle his jammies" in trivia is a reference to the phrase "rustle my jimmies".The phrase means to bother someone or make some one unhappy.