This administrator is currently inactive.
---
Hackey5



Ain't that fascinating?

Status

Retired veteran

Level

88

113,552 (total bacon rank)

Most Kills

Primary Classes

Favourite Weapon

Favourite Map

Any

Devices

iPad Mini classic, iPhone 4

Everyplay Channel

See:

Weapon Statistics and Status Effects (wait, what?)
Hey guys, I'm Hackey5. I used to be quite an active administrator here, as you can see from my extensive edit count. This was my first wiki, and after only a month I was promoted for helping steer the wiki in the right direction following some slow-going times. I went for about two years before finally moving on, and do not at all regret getting involved. I thank Silence for being the man to give me a call in the first place, and Gnifle for being the leader of sorts throughout my time (who sadly has also departed from the wiki). My experience never stopped growing and there are many others who know who they are that I'd also like to thank for making my wiki-going something to remember.
Editing Tasks
Update Updates page entirely, possibly split them off to the separate game pages
Tidy Weapon Statistics and Status Effects pages
Add Joule and Gas category to BBG items
Source more badge images
Update old games pages
Clear the category pages for weapon types and replace with Weapon Types page
Clarify "Community-categorised" pages
Personal Achievements
Clearing 80 rooms on Survival in Battle Bears -1.
Amassing 603 achievement points in Battle Bears -1.
Reaching 8th position on the highest level leaderboard at my peak in Battle Bears Royale.
Playing Battle Bears Royale since December 2011.
Achieving 1st position on the single player score leaderboard at my peak in Battle Bears Zero.
Claiming over 2000 rank points in Battle Bears Fortress (before being kicked back down to 1000).
Winning over 200 multiplayer matches with under 10 losses on Battle Bears Fortress.
Preserving Battle Bears BLAST, Battle Bears: GO and Battle Bears Royale on my device even though they are taking up unnecessary space.
Making almost two years on the wiki!
Battle Bears: Royale to Gold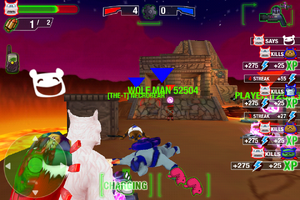 I am a retired
Battle Bears Gold
player, having played since the universal launch of Battle Bears Royale back in December 2011. I came to be highly skilled with the Soldier and Heavy classes and specialised in offensive Heavy combat and semi-defensive Soldier combat. Eventually I came to try some of the other classes and occasionally played them for more casual matches.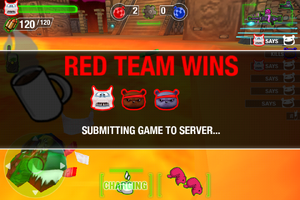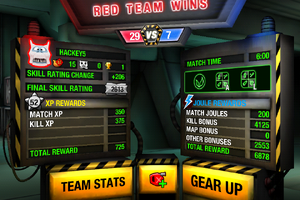 My activity was sporadic throughout the years. I played almost excessively up until mid-v1.2.2 where I stopped playing after I felt I couldn't keep up with the OpenFeint leaderboards (which I was stationed proudly upon). Interestingly, I was at level 44 by that point in only three months, and doubled it by the end of my career which spanned a lot longer. I started playing again virtually in the last few days of v1.3 and continued steadily for a while.
There were some hard times when v1.3.2 arrived, with a more "hardcore" matchmaking system that put high level players against each other. This wasn't too bad, except for the fact +4 Equipment combinations made a lot of weapons terribly overpowered. After much rallying, it was finally killed off in v1.4.2.
When I was enlisted as a beta tester for v1.4.3 leading into the v2.0 upgrade, I picked up pace, but v2.2 or so with the Assassin being introduced came to decrease my interest as the direction of the game became pay-to-win and uninspired, or maybe I was just getting tired of it. I kind of lost idea in what was going on, but I was personally asked to supply the balance changes of v2.6 which obviously sparked my interest (and of course I would try the other classes under my tweaks).
However, they didn't last long and were unfortunately changed eventually, and I started winding down for real. My last was v2.8, the true end when the Soldier was corrupted more or less by this "overhaul" midway through the update duration. Overhauls ruined other classes later as well, and what the game had become and was turning into I would not wait around for. One day, maybe. One day I might just return. Maybe, to see if the game I had enjoyed all those years ago could do it for me once more.
Utilised Class Setups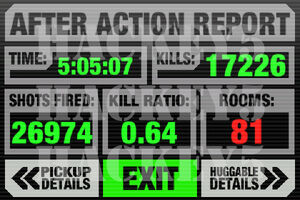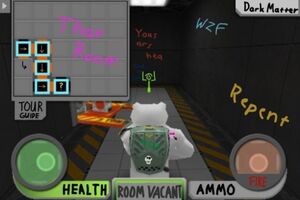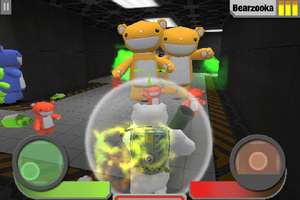 As of v2.8 before the ruining of the overhauls:
Soldier - tactical defensive, wearer of the Grey Oliver skin since the very beginning (and for everyone who uses it these days, I was the first to have it my signature skin).
Sniper - secondary alternative, wearer of the Solid Fisher skin nabbed in a Joule bundle deal back when it cost a lot more.
Engineer - casual, wearer of the Old School skin with no trivia to accompany.

[open]
[open]
[dependent]
[dependent]
Community content is available under
CC-BY-SA
unless otherwise noted.